'Guardians Of The Galaxy 3': Disney Stands Firm On Firing James Gunn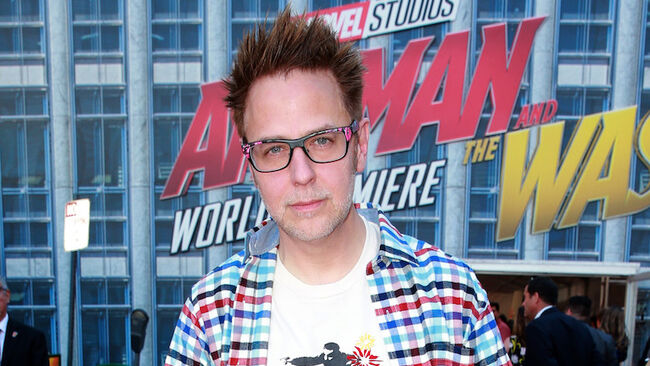 Despite the tremendous backing he's received from fans and cast members, Disney is sticking to their guns on firing James Gunn from Guardians of the Galaxy Vol. 3.
The final verdict arose from a recent conference between Gunn and Walt Disney Studios chairman Alan Horn, as denoted in an exclusive report from Variety published Wednesday (August 15). Despite rumors that Marvel president Kevin Feige, who was absent and away during the meeting, was reportedly hoping the 52-year-old would be given a second chance, he coincides with the judgment.
In July, Gunn was dropped from the third installment of Guardians after tweets unearthed from 10 years ago showed Gunn making light of pedophilia, rape, child abuse, and racism. In tandem with the state of Me Too, the network determined his intolerable comments were unaligned with Disney's family-friendly image.
Since his removal, the director has received extensive support from the Guardians cast, including Dave Bautista and most recently Chris Pratt, who addressed Gunn's departure earlier this week.
"It's not an easy time. We all love James and he's a good friend of ours, but we also really love playing the Guardians of the Galaxy," Pratt told The Associated Press Tuesday (August 14). "It's a complicated situation for everybody."
Gunn has since offered a public apology over his inflammatory remarks, tweeting: "I have regretted [those jokes] for many years since … Regardless of how much time has passed, I understand and accept the business decisions taken today."
According to Variety, Horn will reconvene with Feige in search of a new director for the movie once he is back in town.
Photo: Getty Images