Sam Smith Feasts On 'Live' Octopus During Trip To South Korea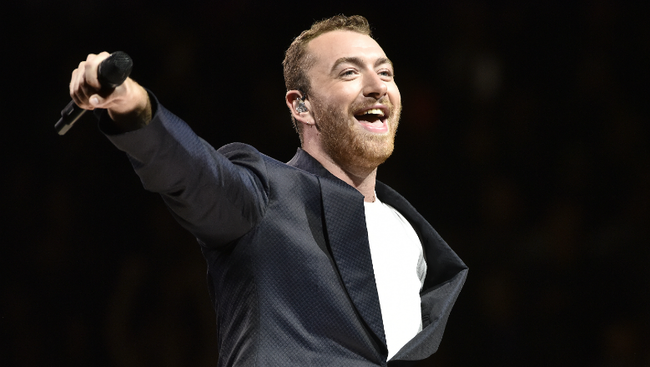 Sam Smith is loving life on the road and his recent stop to Gwangjang Market in Seoul, South Korea has prompted some viral goodness.
Earlier this week, the pop crooner took to social media channels to share a special moment from his meal at Gwangjang Market, where he tried a traditional Korean dish called San-nakji that is so fresh that the dead tentacles are still squirming when it is served. While he struggled to pick up the piece of octopus with chopsticks, Sam went in for the kill when he simply used his fingers to try the local cuisine. "Gwangjang Market. Best part of my job is the music and the shows, second best part is getting to try all these mad and different foods. What an amazing day," the 26-year-old captioned a video of him eating the dish. "P.S. this was genuinely nice, wasn't just saying it."
Smith is currently in the middle of the Asian leg of his "The Thrill Of It All Tour," which is set for a Tokyo stop on Friday, followed by shows in Osaka, Macau, and Shanghai. He is scheduled to continue on with the trek until the end of November.
In related news, Normani recently teased a collab with Smith during a chat with Billboard on the red carpet at the 2018 American Music Awards. "We definitely laid some vocals down, I will say that," she said of working with Smith, while also teasing an in-the-works record with Calvin Harris dropping "in the next few days."